The Filipino School Invites you to a Journey of Self-discovery
Fifteen years ago, Tony Olaes, an entrepreneur from San Diego, California born to Filipino parents, had a transformative experience. He was visiting the Philippines and as he engaged and spoke to Filipinos, and immersed himself in the cultutre, it's as if his mind's eyes were suddenly opened.
For the first time, he felt a connection, a sense of kinship with people he never met, never grew up with.
He had a sense that though he was not raised in the Philippines, he belinged and had a responsibility to the motherland, to his fellow Filipinos. He saw them as kababayan.
Rediscovering Our Heritage
That moment started a journey of discovering his heritage, culture, history. A path that led him to awakening the Filipino identity that was always within. One that he aspired to share to Filipinos wherever they are in the world.

Allow Filipinos
anywhere in the world
to discover, learn, and
become proud of the
Filipino inside them. Allow Filipinos wherever
they were born in the
world to honor their
heritage and love the
Philippines as their
motherland.

Allow Filipinos to
embody the core value
of Kapwa and the spirit
of Bayanihan so that no
Filipino is left behind.
Reclaiming the Narrative of a Great People
In 2015, Tony founded The Filipino School with the aim of awakening, educating, and inspiring Filipinos all over the world about their heritage and culture. The School aside from offering classes on site at its San Diego headquarters created content that celebrates Filipino heritage, culture, and history. It also organized a pioneering immersion experience called Filgrimage.
And in 2019, Tony and the team had a vision to create an animated series with the hope of reaching Filipino communities all over. One that presents in an educational and entertaining format the history of the Philippines and Filipinos.
(testimonial here… "Everything is well put together and clearly well thought of."
The Filipino Story, Your Story
The team saw that there was a knowledge gap that we need to
address, especially with Filipinos born and raised in the diaspora.
The Filipino Story team Tony formed includes a talented writer and
director, a dedicated production team, and a team of consultants
and historians who will tell the story of the Filipino people.
This time not from the lens f colonizers, but from the vantage point,
of those who share a common identity.

What Does it Mean
to Be Filipino?

The Beauty of the
Philippines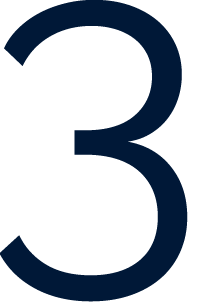 The Greatness of
the Filipinos

Stunted Greatness:
The Filipinos Under
Colonial Rule

The Bayanihan Spirit:
Fight for
Independence
The Filipino Dream:
Reclaiming Greatness
The question of "Who am I?" is the
foundation of discovering one's
identity and from the first episode to
the last, The Filipino Story will address key topics about the Filipino
identity with the goal of taking
viewers to a journey of rediscovery!
To get updates on the next episodes, click the ink below.