The School Supports the Joey Velasco Foundation: A Spotlight on the Legacy of the Philippines' "Heartist"
It has been 17 years since the late Joey Velasco, a man who deemed himself as a "heartist" (an artist with a heart) captivated the Philippines' attention with
Hapag ng Pag-asa
or "Table of Hope." An oil canvas painting that imbued Da Vinci's famous Last Supper with social commentary. Joey painted the scene but replaced the apostles surrounding Jesus with Filipino street children whom he personally searched for, and thus, putting a spotlight on underprivileged youth.
Unbeknownst to the "heartist," the artwork will not only change his and his family's life but also give him a calling — to take an active part in the lives of the 12 Hapag kids who modeled for him. All of whom have been beneficiaries of the Joey Velasco Foundation. In December 2021, The Filipino School's Glenda Genio met several of the twelve original kids. A number of them now have families of their own.
The nonprofit was founded in 2010, after Joey's death, with the help of Gawad Kalinga. The latter also provided shelter for all of the 12 kids in Hapag.
During the pandemic, the foundation faced new challenges due to the shift to Online Classes. It had limited computers, headsets, and slow internet connection. Factors that will keep its scholars from receiving much needed quality education during such extraordinary circumstances.
Responding to a letter from Queeny Velasco, Joey's widow who now leads the foundation, The Filipino School donated $10,000.00 that were used to purchase new computer sets, school supplies, headsets with microphone, and upgraded the internet connection scholars were using.
According to Queeny, TFS's donation was more than enough to help students keep up with Online Learning for more than one school year. They currently have 19 students: 4 in elementary, 12 in high-school, and 5 in college.
As it celebrates its 12th year anniversary, the Joey Velasco Foundation continues to pursue its mission in transforming the lives of underprivileged youth. Fueled by Joey's calling and visual legacy, it is now in a "renewed phase of growth with a special focus on creating a sustainable program for the Hapag-Community in Manila."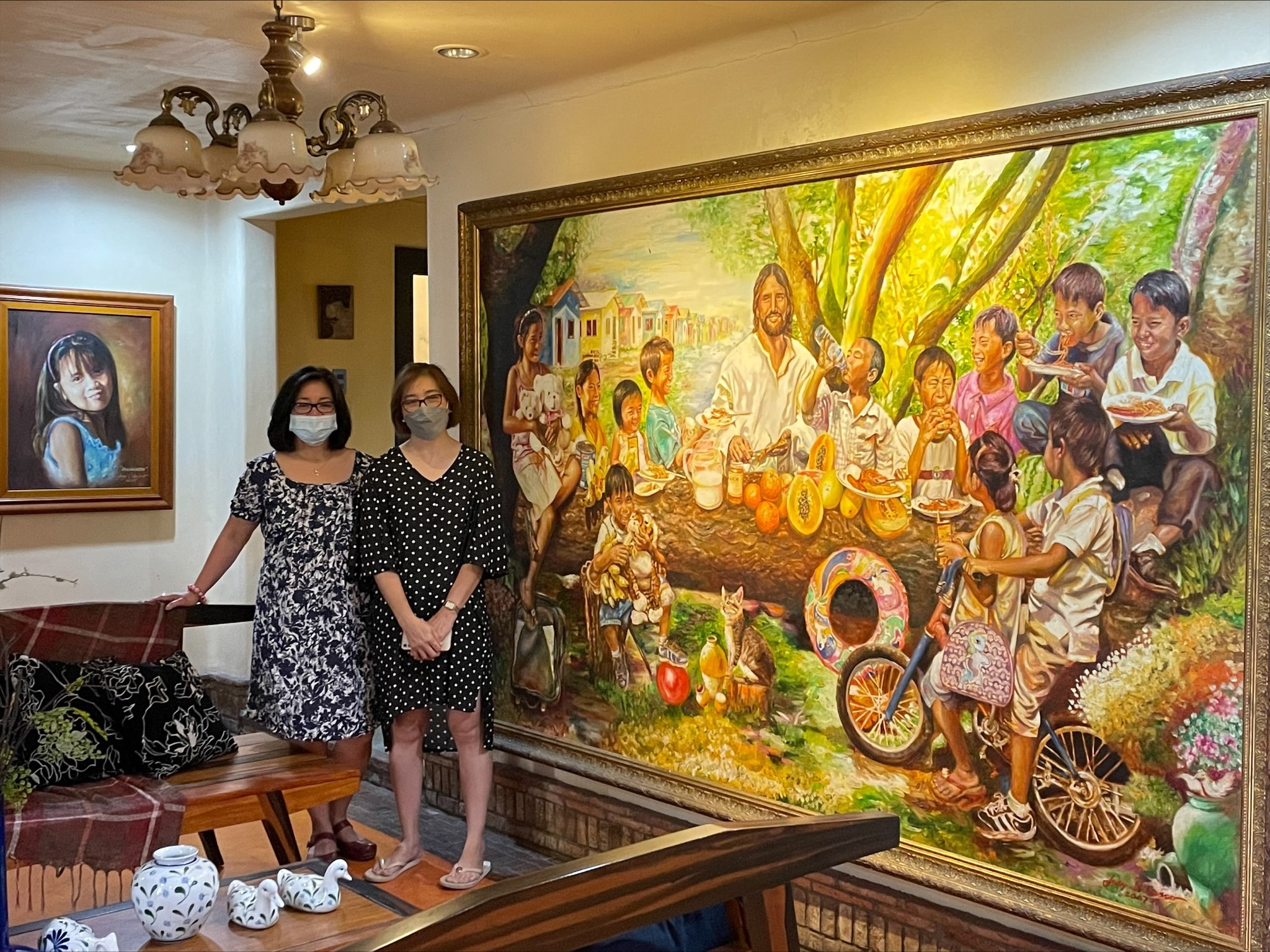 The Filipino School's Glenda Genio (left) with Queeny Velasco by the Hapag ng Pag-asa painting created by the late Joey Velasco
Queeny Velasco now leads the Joey Velasco Foundation that continues to serve underprivileged youth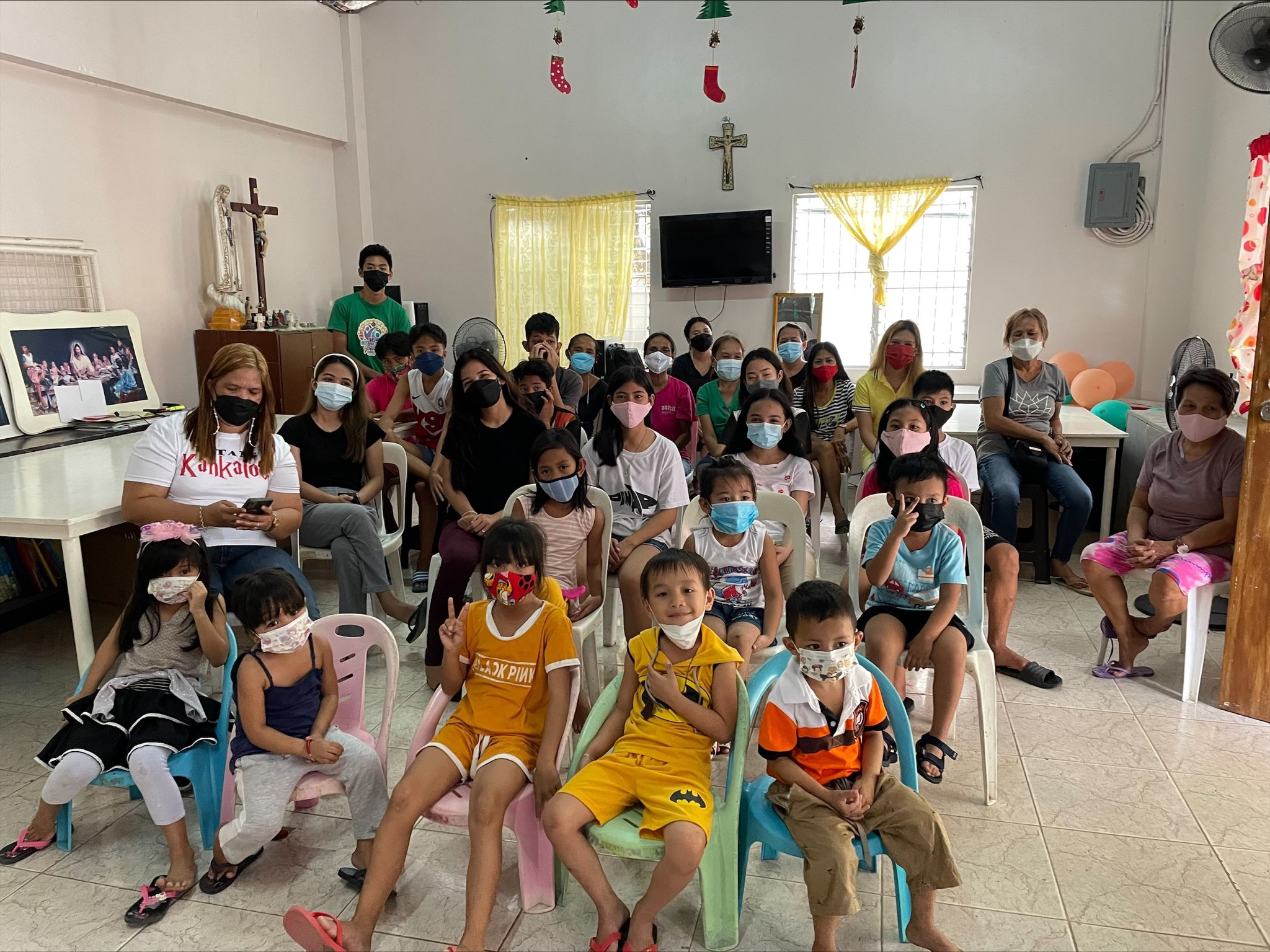 The young scholars of the Joey Velasco Foundation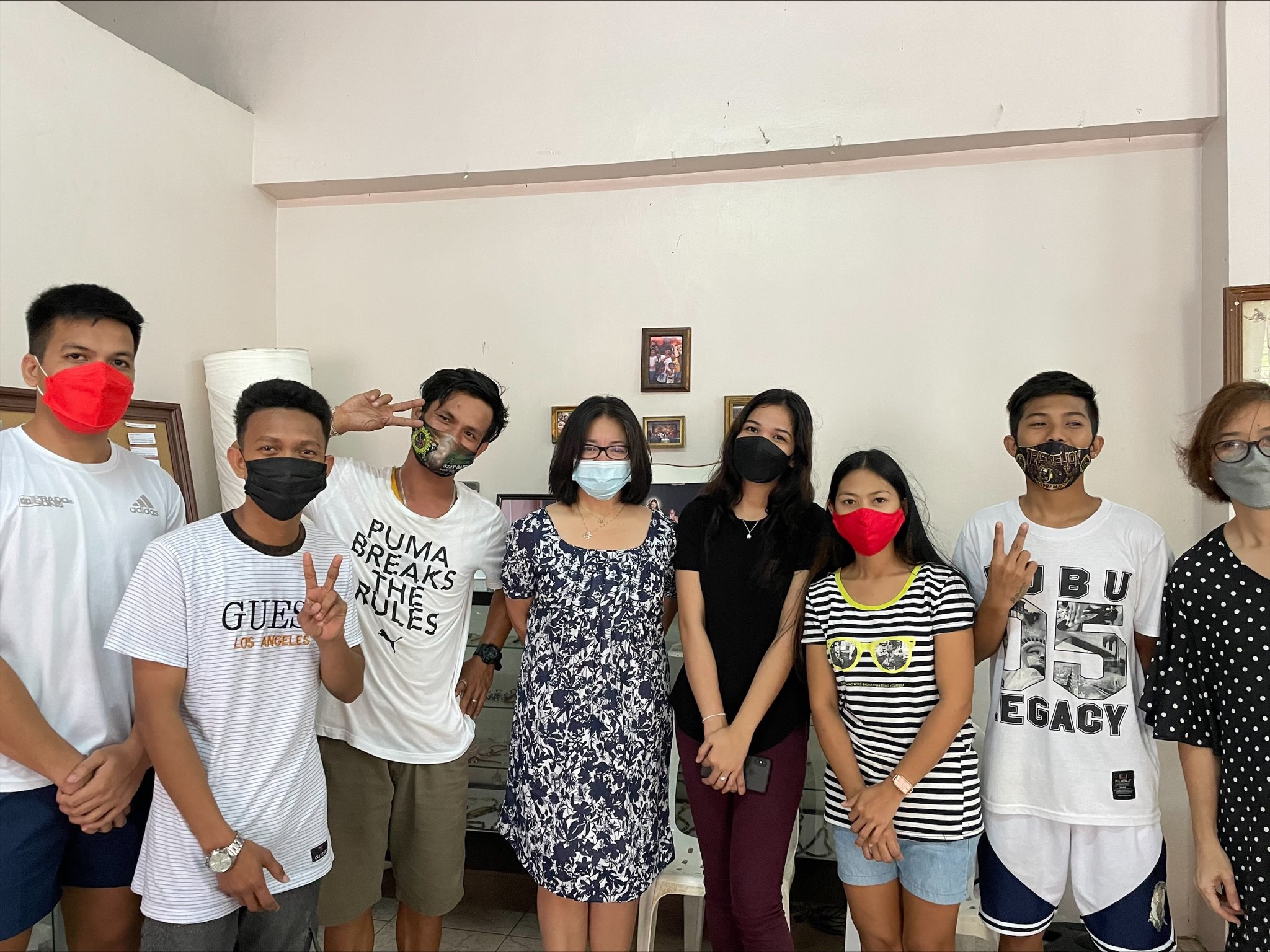 Almost two decades since their appearance in Hapag ng Pag-asa as kids, they are now thriving young adults. Several of them have families of their own. Pictured here are six of the original Hapag kids with Glenda Genio and Queeny Velasco.