Two months ago, a few days before millions of Americans embarked to their fourth of July destinations, The Filipino School was on a mission to promote a journey of a transformative kind.
On the evening of June 29, BEYOND ETHNICITY: (Re)Discovering an Authentic Identity was held to officially launch Filgrimage 2023. The latter is the most recent iteration of the School's immersion experience. Many of its participants say the trip is a turning point to discovering their Filipino identity.
Hosted by educator and Filgrimage 2018 alumnae Jessica Mercado, the virtual event was attended by over 100 students, School partners, and scores of individuals interested in taking part in the next Pilgrimage.
"Our Filipino identity cannot be deduced to merely checking a box on a form when asked about your ethnicity," Jessica said, as she opened BEYOND ETHNICITY 2022 and welcomed participants.
"Who we are means more than that. Being 'Filipino' is an authentic and integral embodiment of who you are as a person."
Glenda Genio, the School's program strategist, described Filgrimage as a "life-changing adventure, where something unexplainable happens, especially for Filipinos who have yet to see the Motherland."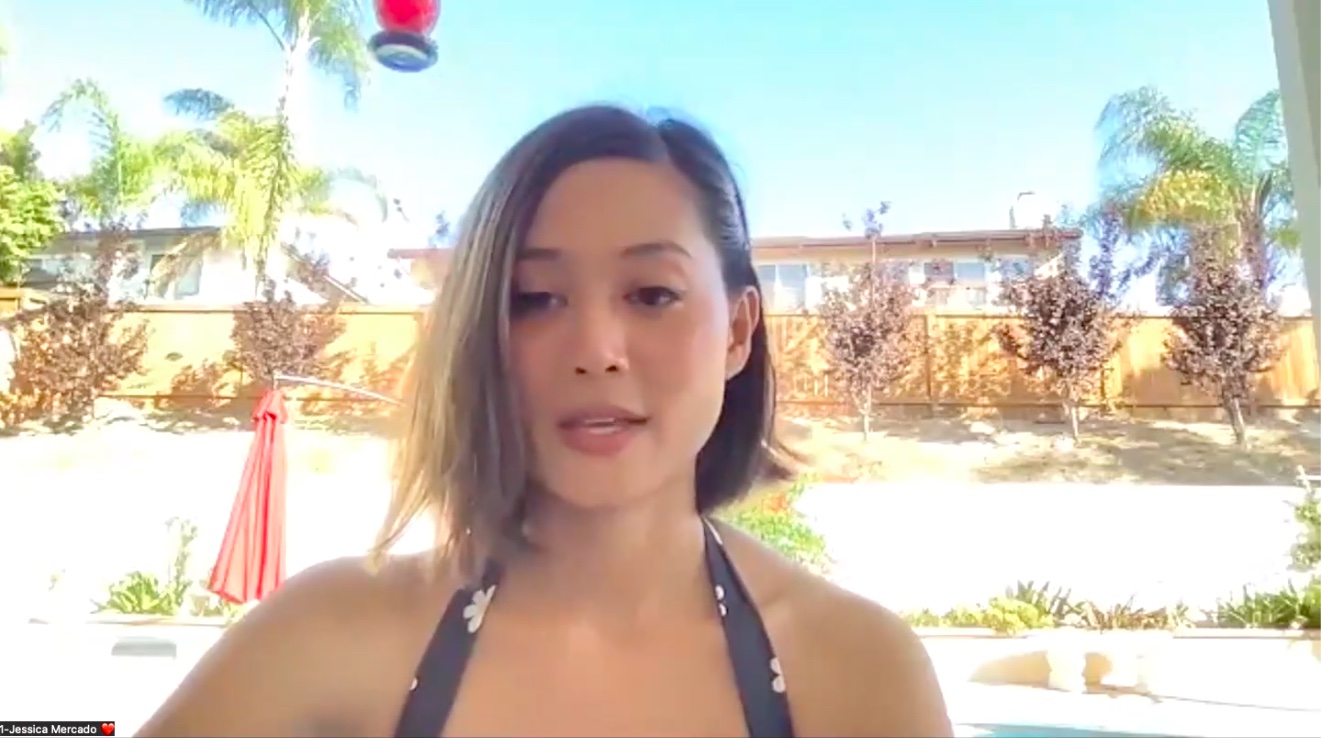 Jessica Mercado, Filgrimage 2018 alumnae, hosted the first virtual event of The Filipino School for the year
During BEYOND ETHNICITY 2022, Glenda shared about a common refrain that Tony Olaes, co-founder of The Filipino School, says whenever he tries to explain the epiphany of Filgrimage participants: "You'll know it once you experience it."
"And when you feel it – it's as if a part of you is unlocked or even completed," Glenda adds.
Tony spoke to the event's participants on the significance of coming home. Donning an Official Filgrimage shirt, he recounted a visit to the Philippines in 2006 that planted the seed for his advocacies and philanthropy for the Philippines and the Filipino Diaspora community at large.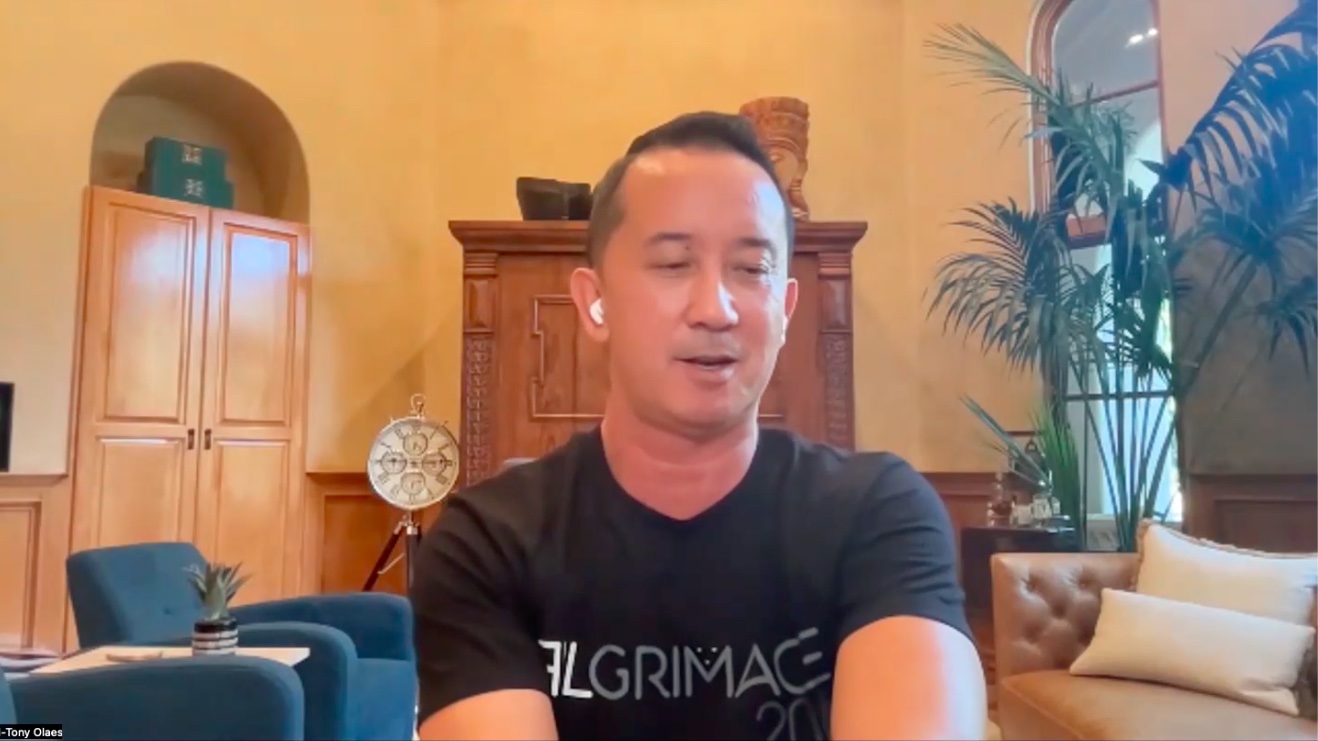 Tony Olaes, co-founder of The Filipino School, spoke about his own journey to becoming truly Filipino
"I knew I didn't know a whole lot about being Filipino, but I felt something magical in my heart and I knew that was home," Tony reminisced.
He described how it was such an explainable feeling, but he felt proud to be Filipino.
Highlights from the School's first virtual event for the year include a moving performance by renowned Filipino-American poet Asia Samson, a keynote address by Councilmember Chris Cate of San Diego (home to 200,000 Filipinos), and a sneak peek of the second episode of The Filipino Story: An Animated Series. A flagship project of The Filipino School.
A recap video from Filgrimage 2018 was also shown as well as reflections from participants who described the trip's  significance, including from Jackie Magat-Lapid. A teacher,  community organizer, and advocate of Filipino language education in the San Diego Unified School District.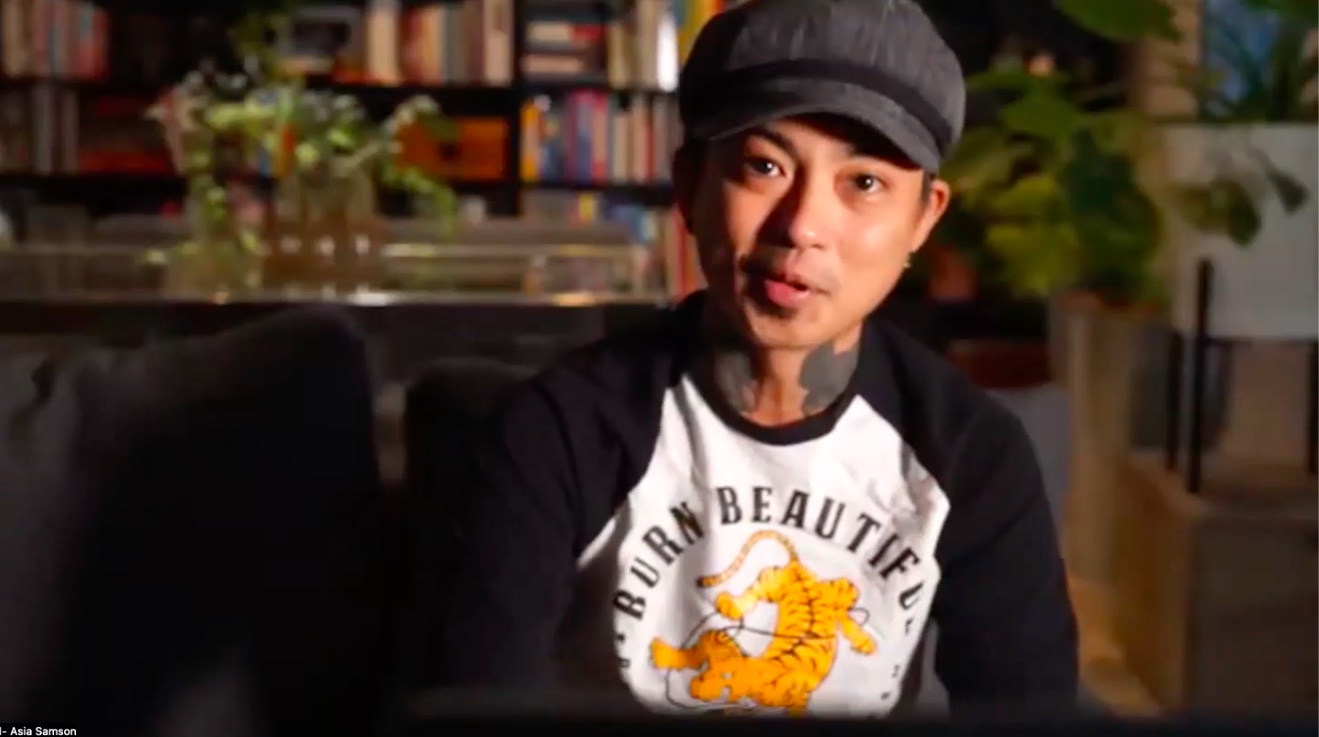 Filipino-American poet Asia Samson delivering a powerful rendition of his poem about identity, /Slash
Jackie, who was part of the 2018 Filgrimage cohort and was born in the Philippines, says she was able to visit places in the Philippines that she's never been to before. She was joined by her then three-year-old son and husband in the immersion.
A key part of Filgrimage is exposure to the realities of the Philippines, and participants are given a chance to interact with Filipinos from marginalized communities. During their trip, her son was able to play with kids from a slum area.
When Lapid and her son Mikey, (now five years old) watched Filgrimage: The Digital Series recently, which documented Filgrimage 2019, he asked her why the ball kids were using to play basketball was deflated.
"We talked about his privileges and that many of the people back home don't have that privilege," Jackie said. Since that talk, Mikey has started saving money he can share to underprivileged kids, which he hopes to give the next time they join Filgrimage.
The multi-day immersion experience to the Philippines was put together by the School and provides Filipinos born outside of the Motherland an on the ground education about their heritage and what it means to be Filipino. It was inspired by the renowned Birthright trip offered to young Jews, though shorter by a few days and participants are self-funded.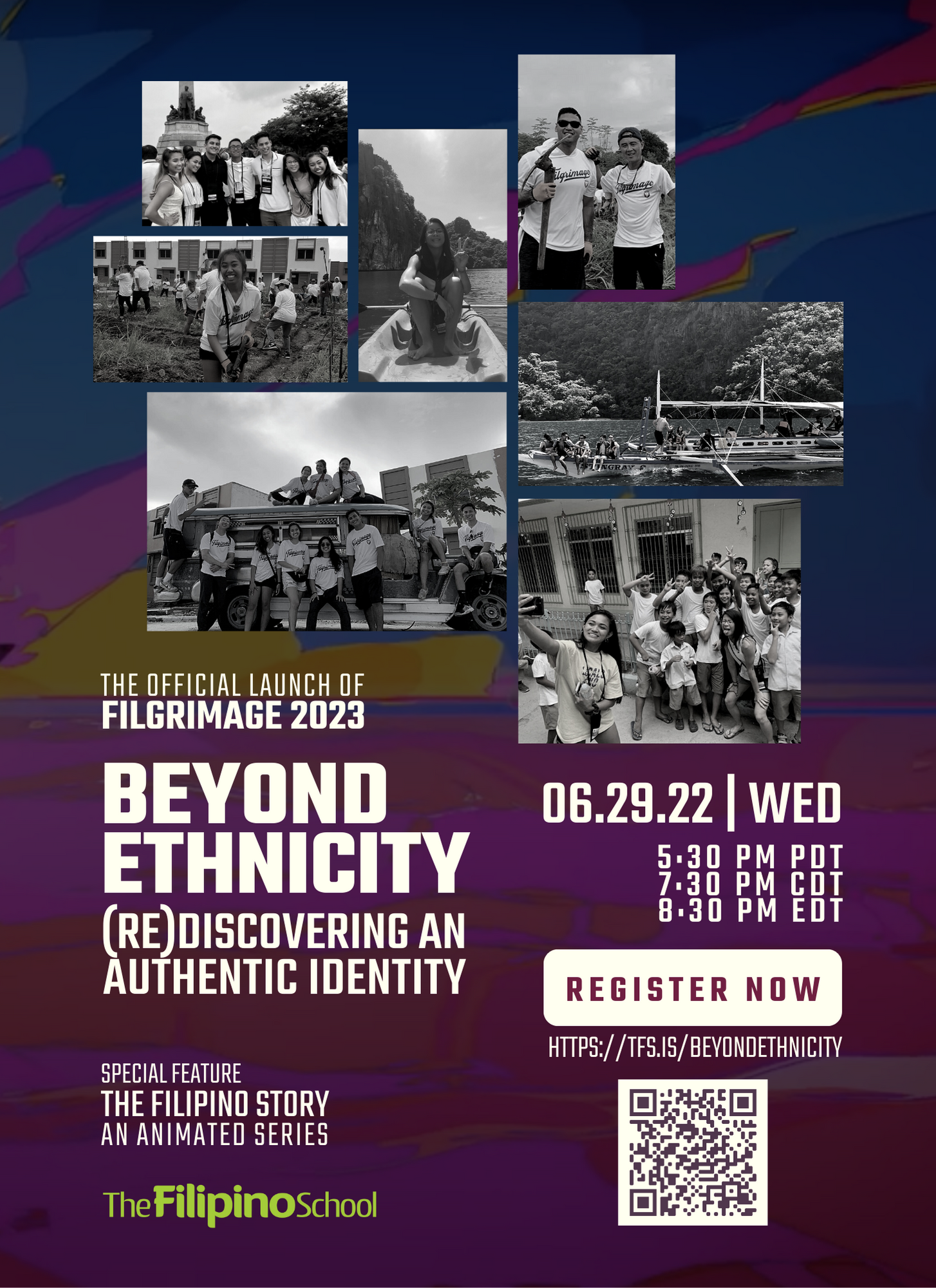 BEYOND ETHNICITY 2022 is the first virtual event held by The Filipino School
The Filipino School is finalizing the details of the 2023 itinerary for Filgrimage, which is tentatively scheduled for the summer, and interested participants can subscribe to our newsletter for more updates.