In May 2022, the City of San Diego awarded the Filipino School a grant of $12,500. It was bestowed to the School under the guidance of Council Policy 100-06 or the City Council Funding of Community Projects, Programs and Services (CPPS).
"We're grateful for the support that CPPS and the Council Administration has given us at a time when empowering Filipino-Americans has never been more critical," said Glenda Genio, program strategist of The Filipino School.
Thanks to the support of the Council, the School held its very first virtual event on June 29, 2022 titled BEYOND ETHNICITY: (Re)Discovering an Authentic Identity, which was attended by more than 100 participants. Many of whom are from the San Diego Metropolitan Area.
BEYOND ETHNICITY 2022 is the official launch of Filgrimage 2023, the School's immersion experience. It also featured a performance from a renowned Filipino-American poet and interviews with the director of the School's The Filipino Story: An Animated Series, and a teacher from the San Diego Unified School District who's a passionate advocate of Filipino language education. [WATCH THE FULL EVENT HERE].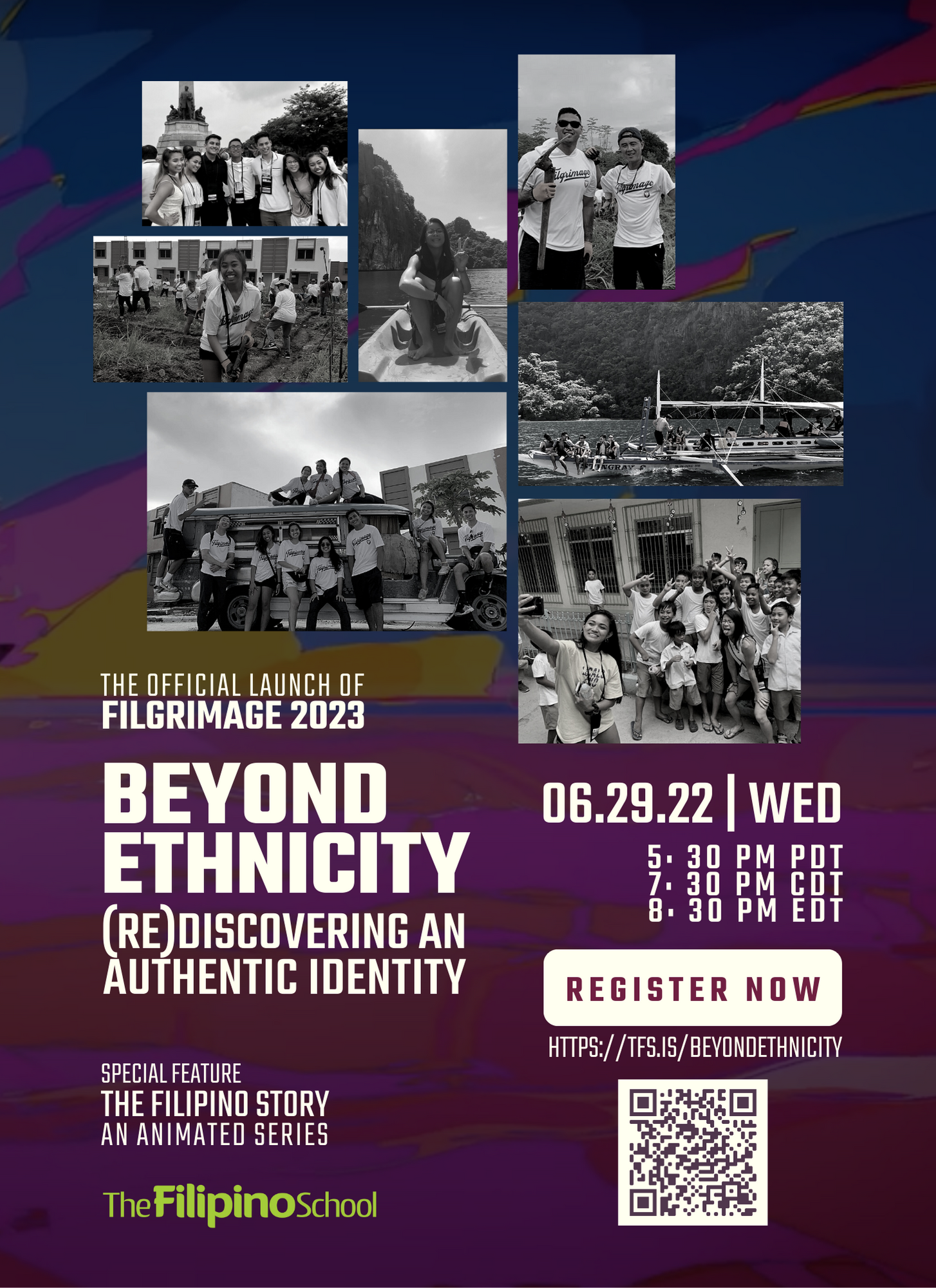 In its application to the Council Office Funding program, the School noted that its initiatives "contribute to an environment of cultural understanding and inclusivity among San Diego communities." Notably, the immersion experience
Filgrimage
has brought scores of San Diego-based Filipinos to the Philippines. Many of whom have never been to the Motherland and consider the trip an important milestone in discovering their identity.
In 2015, when The Filipino School opened its physical doors in the city, it became the first of its kind in the country to offer Filipino-focused classes and activities. Since then, it has expanded its offerings to the public to include visual events and The Filipino Story, groundbreaking animated series that promotes Filipino culture and heritage.
According to the Council Administration, the purpose of the grant is to "reinvest taxpayer funds in the community to benefit the public by providing funding to community-based organizations that assist in meeting the social, environmental, cultural, or recreational needs of City residents."
San Diego is one of the top 10 U.S. metropolitan areas by Filipino population according to the Pew Research Center, with an estimated 201,000 Filipino residents.
A key requirement to receive the full funding is a performance report and you can download what The Filipino School submitted to the Council Administration here.